▼Fees▼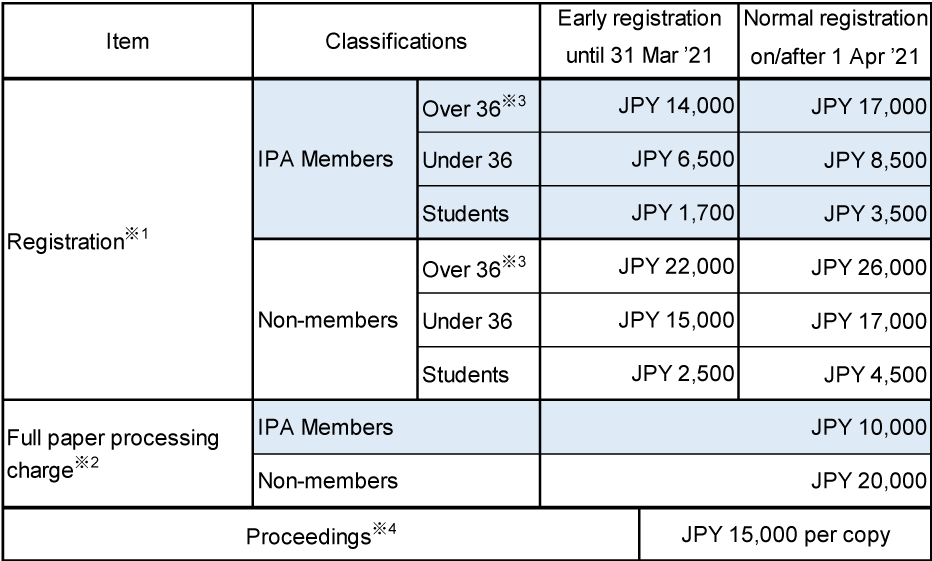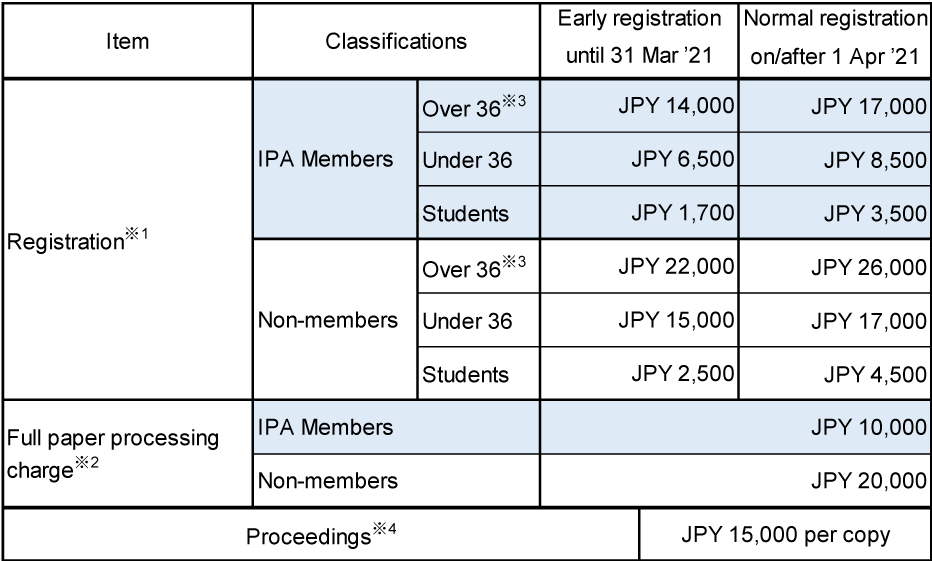 The proceedings data (electronic version) are included.
A full paper processing charge will be essential for each paper. IPA would like the authors/co-authors whose papers are accepted to the proceedings to participate in the conference by paying registration a fee.
"Over 36" is defined as the participants who become 36 on or before 19 June 2021, and "Under 36" is defined as the participants who do not become 36 on or before 19 June 2021.
B5-sized, hardcover, black-and-white, electronic media such as USB are not included. (Shipping fees will be added.)
Please be advised that the annual due of IPA membership for individual members is JPY 10,000 or free for student members.
IPA welcomes your joining us from our website (URL: https://www.press-in.org/en/page/join).
▼How to apply▼
Please visit the IPA website (https://www.press-in.org/en/event)  to apply and pay each fee.
▼About the payment▼
Refund of registration fee is unavailable, but it could be utilized for an alternative attendance.
Only credit cards (VISA, MASTER, JCB, AMEX, DINERS) can be available for the payment.
For group registration (at least 5 people), please email to tokyo@press-in.org.